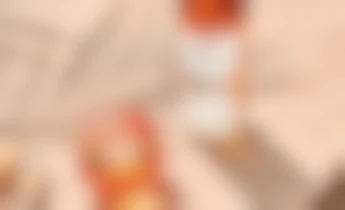 A sophisticated soiree can take many forms. It can be a black tie dinner with polished silverware, pristine white tablecloths and entrees that require a passing knowledge of French to properly pronounce. But it can just as easily be a rooftop hangout where friends are casually catching up over a charcuterie and cocktails. An elegant event can have any kind of vibe, as long as you put thought and care into all the details, particularly when it comes to the food and drinks you serve your guests. 
That's why we're sharing whiskey cocktails perfectly suited for your next get together, no matter the atmosphere and occasion for the celebration. There's a common denominator to these carefully crafted and selected recipes—Basil Hayden.
The light, inviting Kentucky straight bourbon has a profile that makes it a serious crowd-pleaser, the ideal base for signature cocktails that are upscale yet approachable. With its delicate and delicious balance of spicy-smooth and sweet, it's versatile enough to shine in every style of cocktail. Much like a sophisticated soiree, Basil Hayden can take many forms. 
Now let's find the best one for your next party. And if you don't have any events coming up on your schedule, one of these Basil Hayden recipes might just inspire you to host one.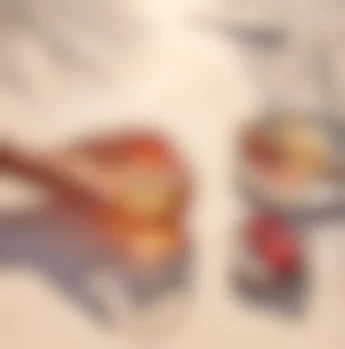 1. ENJOY GOLDEN HOUR AT AN AL FRESCO DINNER
The sun is setting. The weather is cooling down. The food is about ready to come off the grill and everyone is kicking back outside, ready for a little al fresco dining. Does that sound like your kind of evening? If so, you could take it to another level by making sure all your guests have a Golden Hour in hand. The delicious aperitif is a refreshing mix of Basil Hayden Kentucky Straight Bourbon Whiskey, Lillet® Blanc and Aperol® liqueur. 
It's the kind of drink that's made for al fresco dining, simple to mix (don't need to pull the bar cart outside) and light enough to complement the temperate weather. The recipe can inspire you to establish a casually sophisticated vibe, one in which people can enjoy elevated dishes and drinks in a relaxed setting.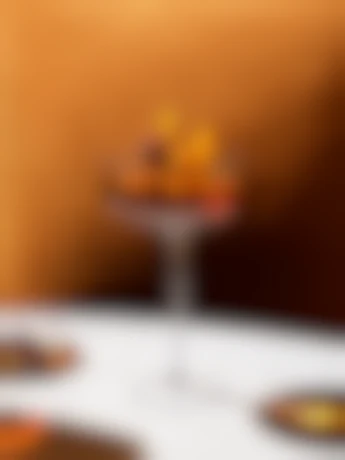 2. MAKE A BOURBON MANHATTAN FOR A FANCY DINNER PARTY
There's an irresistible simplicity to a good Manhattan. The simple trio of whiskey, vermouth and bitters packs a world of flavor and elegance into a single glass. However, the Manhattan is more approachable than its clear cousin, the Martini, particularly when you use Basil Hayden bourbon as the base for it. 
We'd describe the vibe of this Bourbon Manhattan as simply sophisticated, a theme that gives hosts plenty of room to play. For instance, you can throw a dinner party where you elevate a comforting dish, such as homemade pasta and cheese from a high-end creamery (this artfully aged cheddar from Beehive Cheese would be our first choice) to make a premium version of Mac & Cheese. Take that same kind of energy to the rest of the party by playing orchestral versions of your favorite pop songs, writing out place cards with crayons and encouraging your friends to dress up while keeping the conversation fun and light.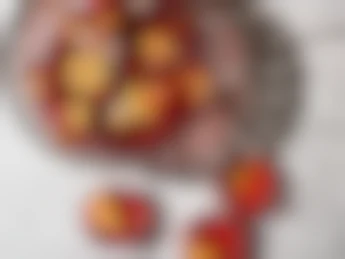 3. INVITE EVERYONE OVER FOR BOURBON PUNCH
When you're hosting a party with a fun and festive vibe, you probably don't want to spend the entire evening mixing drinks for every person on the lengthy guest list. Much better to make a large batch of Bourbon Punch so all your discerning friends can still sip a signature cocktail. With an artful mix of Basil Hayden bourbon, orange liqueur, cherry juice and more, this punch has a complex flavor that's easy to appreciate. 
Putting out a punch bowl is also a fun decor decision. It's a subtle touch that can make the party feel like a grown-up version of a school dance, an atmosphere you can expand on by blasting some throwback hits and clearing out space for a dance floor. It's an unbeatable recipe for a lively evening.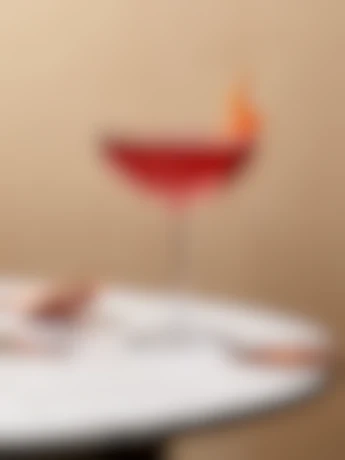 4. BRING AN OLD FRIEND TO GAME NIGHT
Not everyone is a fan of mixing friends and competition. Whether you're playing a classic board game or a complex RPG involving wizards and many-sided dice, people will either eagerly accept an invitation to a game night or immediately turn it down. It's kind of like a Negroni in that way. People either love it or…really try to avoid it. So why not serve an Old Friend, a riff on the bitter cocktail made with Basil Hayden instead of gin, at your next game night? 
The Old Friend, however, is way less divisive than a Negroni. The spicy-smooth and sweet flavor of the whiskey balances out the harsher edge of the Campari, which gives the cocktail a delicious mix of bitter and sweet that appeals to almost any palate. If you're looking for more ways to draw inspiration from the sweetness of the victory and bitterness of defeat, try making S'mores with dark chocolate for dessert.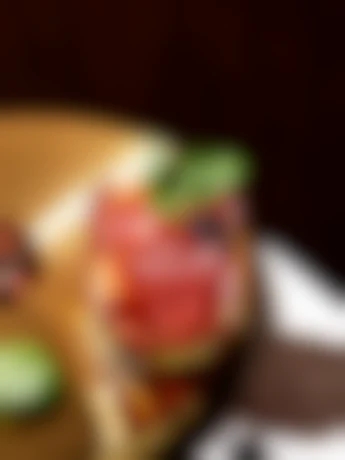 Berries, citrus and Basil Hayden are beautifully brought together in the Bourbon Bramble. Once you add the basil garnish, the cocktail captures the taste and feeling of a bountiful garden. So naturally, a garden brunch is the perfect setting to enjoy the fresh and floral whiskey cocktail. The Bourbon Bramble is just one of many elements that can help you create a vibe that's elegantly playful. You can also set up a make-your-own crepe bar and encourage people to add colorful accents to their formal attire. 
Those are only five of the whiskey cocktails that can set the tone for your next party. If you're looking to capture a different kind of vibe, take a look at more amazing recipes featuring Basil Hayden. Then pick up a bottle and start sending out invitations.
DRINK RESPONSIBLY.
Basil Hayden® Kentucky Straight Bourbon Whiskey, 40% Alc./Vol.
©2022 James B. Beam Distilling Co., Clermont, KY.