'Tis the season—to celebrate. The holidays are the best time to get your loved ones together, including your chosen family: your friends. While family gets prime time around this time of year, there's nothing like starting the holidays off on the right foot by surrounding yourself with your best friends, great food, and great drinks. So bring everyone together with these festive (and simple!) tips for your own #squadsgiving, and say cheers to friendship.

Nothing sets the tone of a party more than the décor. But decorating for a party doesn't have to be difficult—keep it fresh with a color scheme that focuses around one hue, then decorate with a few key pieces: a runner on the table, for instance, and a fresh bouquet. For the table, create placecards so everyone knows where they're seated the second they come in—on the back, put a conversation starter that will get the talking going at dinner. Think: "Which song would be the theme song to your life?" or "What's your favorite book and why?" For extra holiday oomph, use something besides paper for the card, like a fall leaf, or prop the place card up using a pinecone.

You can get overwhelmed creating a menu for everyone in the group. Keep it simple by asking everyone to bring one dish—and delegate what that dish category is: sides, veggies, and dessert. Ask everyone for any allergies or intolerances, and whether they're vegan, vegetarian, gluten-free, etc. Let the group know so they don't bring a dish that leaves someone out. As the host, focus on creating a couple of mains that take care of everyone—maybe a vegetable curry or stuffed acorn squash. Set the stage with a fantastic cheese board that guests can munch on when they get there and later in the evening after the dinner.

Get into the holiday spirit by serving a spirit full of cheer. Keep it simple by focusing on one spirit for ease that you can have out for everyone to make their own drinks. Make it a great, high-quality one, like Ciroc Vodka, for this festive time of year. It's distilled from French wine grapes from the Bordeaux region (rather than grain), making it one of the most unique vodkas around, and gives it a fresh, citrus taste with a smooth, full-bodied finish; perfect for cocktails! Print out these recipes on a cute background and place in inexpensive frames to set by the bar station, then leave the ingredients out (and anything needed—like a shaker) so that guests can feel free to help themselves. Easy. 
Looking for something a little different? Try Ciroc's limited-edition White Grape winter offering. Mix it with club soda for a simple (and delicious) cocktail. Plus, it comes in a beautiful gold bottle that will certainly set the celebratory tone and get the holiday celebration started.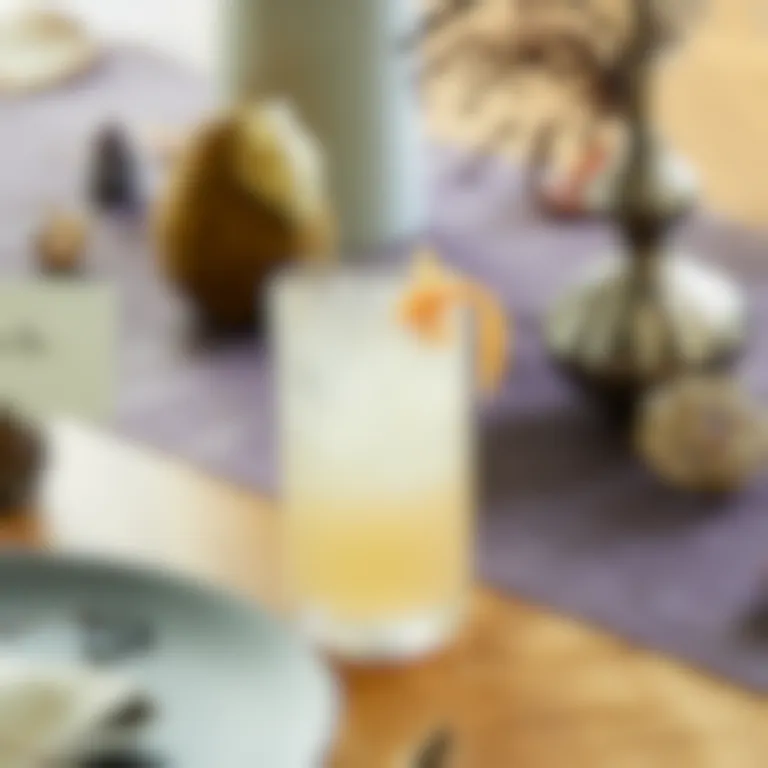 Ciroc Winter World
Ingredients:
2 oz Ciroc Vodka
.75 oz grapefruit juice
.5 oz lime juice
.5 oz cinnamon syrup
Club soda

Directions:
Shake all ingredients except club soda in a cocktail shaker. Pour into a tall highball glass filled with ice. Top with club soda and garnish with a grapefruit slice and/or grated cinnamon.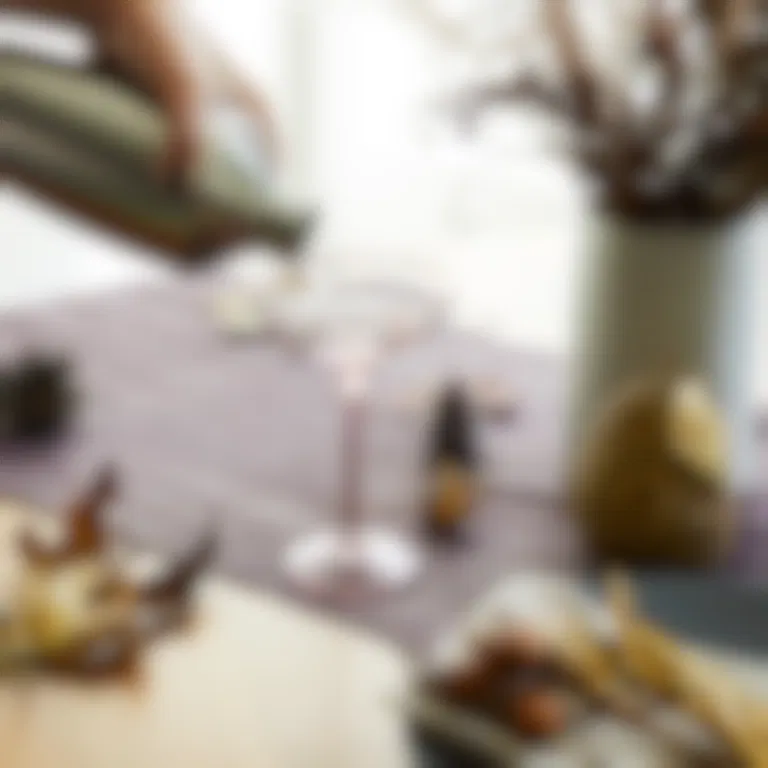 Le Martini
Ingredients:
2.5oz Ciroc Vodka
.5oz Vermouth Blanc
Grapefruit twist

Directions:
Shake the vodka and vermouth in a cocktail shaker and pour in a coupe glass, finishing with a grapefruit twist garnish.
When asking everyone's dietary restrictions, also ask them to send their three top songs they're listening to currently. Add those to a Spotify playlist created specifically for your party, with extra current hits thrown in for good party measure. For after the meal, have a couple games ready—we love Cards Against Humanity and What Do You Meme?—or keep it old school with Pictionary or Taboo.

Pick up some colorful containers so that guests can take home any leftovers for an awesome lunch the next day. After everyone departs, share the Spotify playlist link with a heartfelt note to their emails so they can listen and be reminded of the good times  they had. If you're feeling extra nostalgic, before the party set up an Instax camera station and have everyone take different group shots during the night—at the end, send them home with one with a quick thank you or inside joke written on the back.